Ebbi
Kalwig Elena
Ebbi was originally homed to a family in Wales but due to unfoeseen circumstances she was returned to me at 15 mths old. We had a couple enquire about her and they sounded like the perfect new home for Ebbi but they lived in Paris. So Ebbi got her Passport and became a Parisian dog! She also visited Belgium and the Netherlands. Ebbi then went further afield when she and her owners moved to Tasmania, so Ebbi is a very well travelled Kalwig Cardigan.
We are absolutely thrilled to see Ebbi in such a fantastic home. Ebbi was only ever shown the once, whilst she was back with me and with no ringcraft training and never having been to a show, she went and took Reserve Best of Breed!
Kalwig Cardigans living with others
Home
Oscar
Kalwig Raise The Stakes
Oscar is another Jet setting Kalwig Cardi. He lives with a wonderful family in Belgium. Oscar got his passport and made his trip at 4 months old. He was the perfect passenger and travelled well.
When he is out for walks, his owner has told me his he often photographed by tourists!!
We look forward to hearing more about his adventures.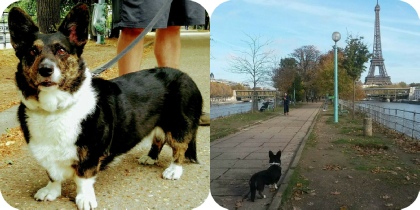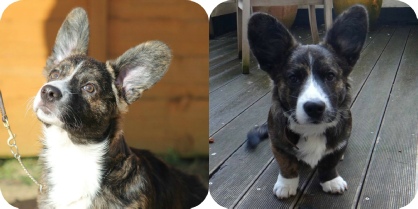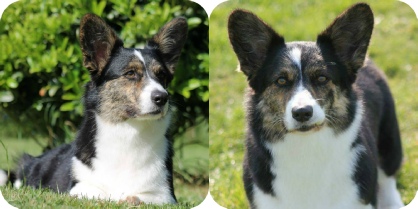 Kas
Kalwig Nimueh
Kas was with us here at Kalwig until she was nearly 7yrs old. I find it incredibly difficult to re-home a dog and I do not do it lightly. However, as much as it broke my heart to let her go, Kas was just not happy being part of a pack and I had to put my feelings aside and think purely of her.
Kas found the most amazing home with the most wonderful lady who loves her as much as I do and she is totally spoilt and living life to the full as an only dog.
Kas did very well in the show ring with very limited showing gaining 1 CC with Best Oppisite Sex & Reserve Best in Show & 2 RCC's. Sadly she didn't like the show ring much either.
We are very lucky that we get to stay in touch with Kas and her new Mum and she isn't too far away so we can visit for a cuddle. Kas has her own page seeing's as she was a bit part of our lives.
We wish Kas and her Owner lots of fun times together.