Gracie came to us in October 2017 from our good friends Ros & Barry Gardiner of Elmsmere Corgis. I had admired Gracie's mum Rosa since she herself was a puppy, so when I got the opportunity to have a pup from her I jumped at the chance.
Gracie is a Diva! She rules the roost and is the most talkative out of all of my Cardis.
Gracie has had a phenomenal show career.
At Working & Pastoral Breeds of Wales in 2017, at 8 months old and only her second Champ show, she took the Reserve Bitch CC & Best Puppy under Breed Specialist Fran Fricker.
Gracie continued to do well throughout 2018, with more BP awards and also many Best Of Breed awards at Open shows.
In Sept 2018 at City of Birmingham under Kevin Young, Gracie won her first CC along side her litter brother, owned by Ros & Barry, who took the DCC & BOB.
Working & Pastoral Breeds of Wales 2019, under Sue Hewart-Chambers saw Gracie take her second CC, again, along side her brother also taking his second!
They did the double again with the Reserve CC's at The Birmingham National 2019 under Alan Barlow.
Then, at Bath Championship 2019 under breed specialist John Essenhigh, Gracie took her 3rd and crowning CC at just 21 months of age!
She then took her 4th ticket at Leeds 2019 under Patsy Hollings.
We are eternally grateful to all the judges who have thought so highly of our special girl.
We look forward to what the future holds for Gracie.
See Gracie's Pedigree - HERE
Home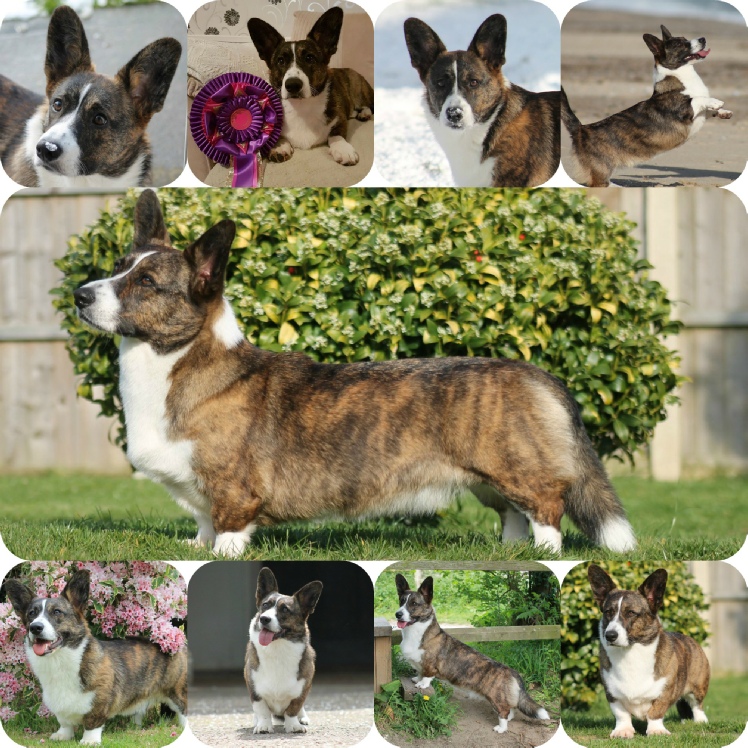 Date of Birth - 21st August 2017